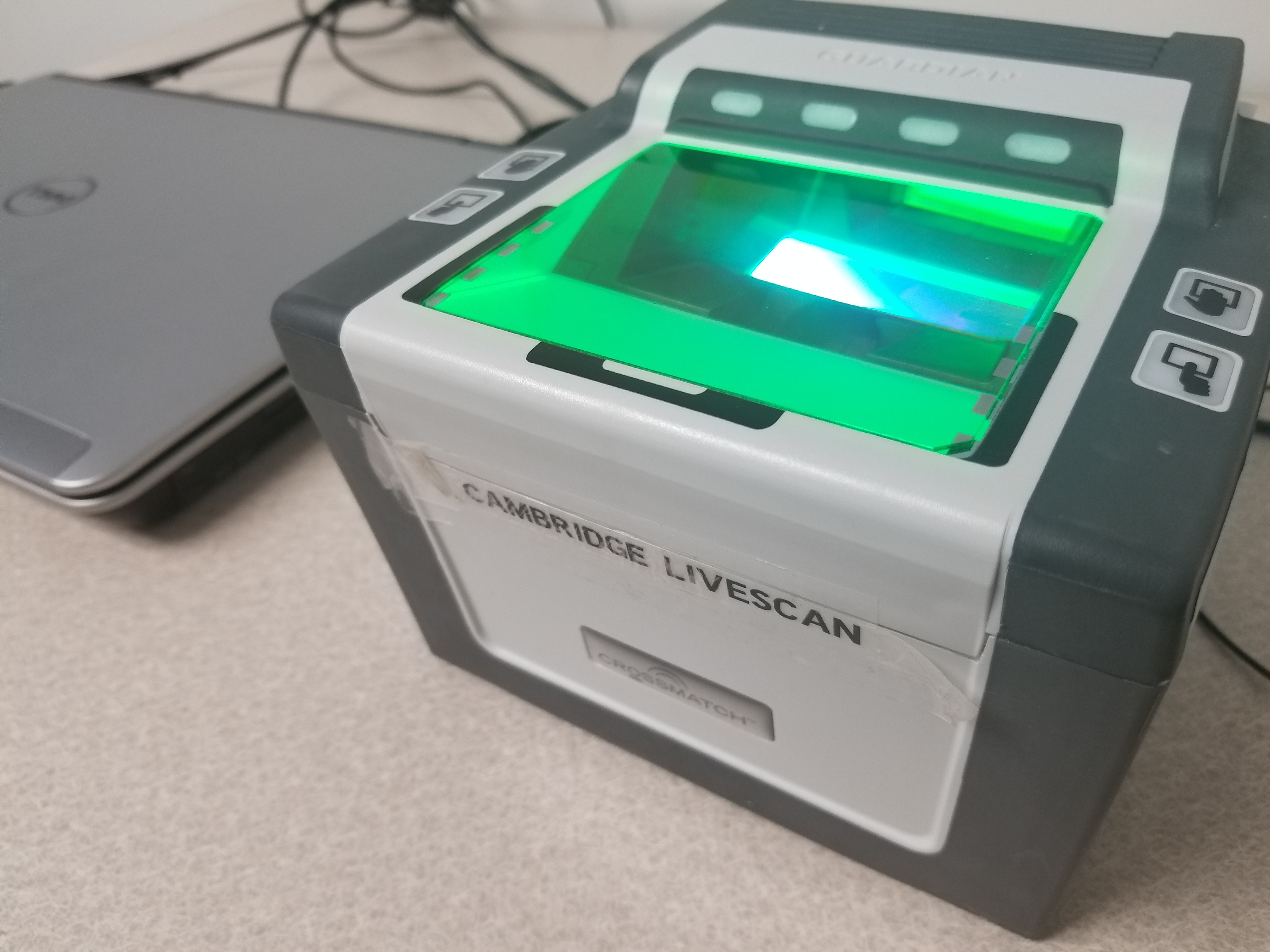 Cambridge Federal is a one stop shop for all your fingerprinting needs. We offer LiveScan fingerprinting, MD state/FBI background checks, and passport photos.  We offer the fingerprinting in two locations; Cambridge, MD (Monday-Friday 4:30pm-6:00 pm) and Stevensville, MD (Tuesday from 8:00 AM to 4:30PM and Thursday from 10:00 AM, to 6:30 PM).  Click the button below to schedule your appointment or give us a call at (410) 221-7546.
Please fill out the registration form before your appointment. You can view the document by clicking on the following link -> LiveScanPre-RegistrationApp
Cambridge Federal also offers mobile/onsite fingerprinting, this service must consist of five or more people.
---
 Location Instructions
Cambridge Instructions:  Click Here
Stevensville Instructions: Click Here, Cambridge Federal is located on top of Classics Pizza and inside Farmers Insurance Office