Cambridge Federal has an established Training service offering under the Investigation and Security LoB.  Cambridge Federal's CEO and Founder is an Adjunct Professor at a local University and is competent in curriculum design as well as coaching, teaching and training.   These services can be customized to meet your specific needs. Cambridge Federal is currently offering the following services:
Coaching

Curriculum Design and Development

Needs Assessments

Requirements Analyses

Teaching

Training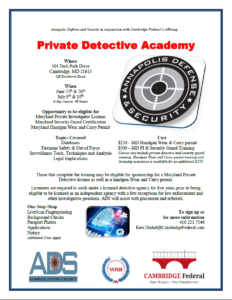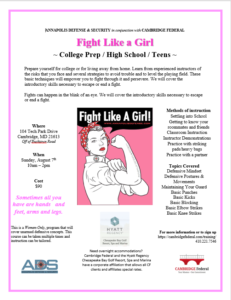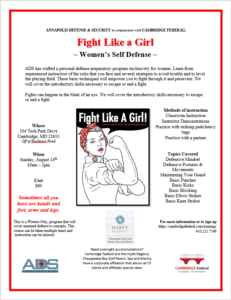 View  Image- Click Here!                                 View Image – Click Here!                                  View Image – Click Here!
Private Detective Academy Registration Form -> Registration.Form
 If you would like to discuss how Cambridge Federal can serve your needs, please contact Cambridge Federal by calling 410-221-7546 and/or emailing Sales@CambridgeFederal.com